"At his best, man is the noblest of all animals; separated from law and justice he is the worst." – Aristotle 
Mr. Galasso's solid and reliable legal counsel is best described with one word: Dedication. He is dedicated to his clients. He is dedicated to the principles of law. It is this dedication that allows his clients the peace of mind to know that their rights are being defended vigorously, tenaciously and with professionalism.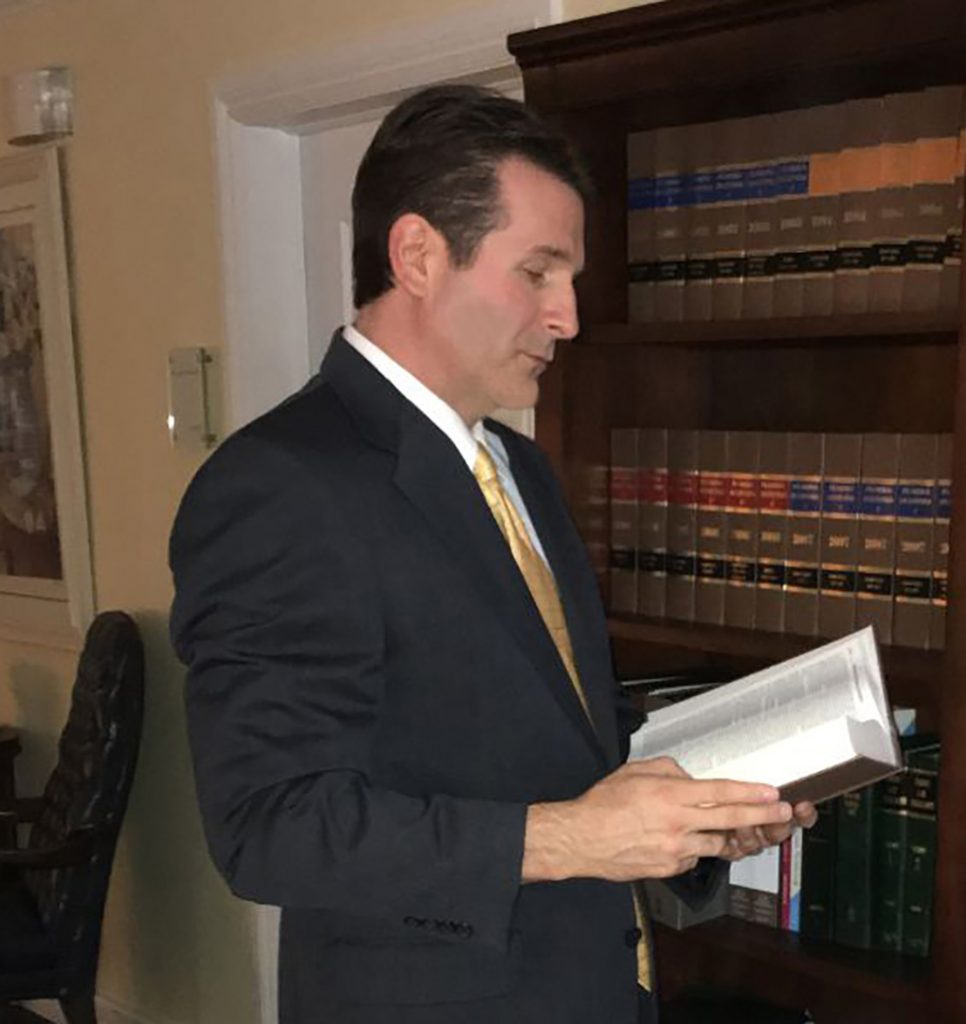 Bachelor of Arts from Montclair State University, New Jersey.
Juris Doctor degree from the University of Miami and graduated with honors.
Interned for the Guardian Ad Litem in Miami.
Interned at the Office of the United States Trustee in Miami.
Former Assistant State Attorney with the State Attorney's Office for the Twentieth Judicial Circuit in southwest Florida.
Former Firearms Coordinator for the Twentieth Judicial Circuit.
Former Special Assistant United States Attorney with the U.S. Attorney's Office for the Middle District of Florida.
Prior to attending law school, Mr. Galasso came from a blue-collar background with a strong work ethic. He started working in the construction field, becoming an electrician and a skilled carpenter. He worked full-time during the day then began attending college full time at night.
Mr. Galasso later transitioned into the corporate sector as a consultant. He began working with several large corporations, including Swiss bank, Ernst and Young, Unilever and Coldwell Banker. Mr. Galasso would work with these companies, providing relocation consultation with their national and international employees who were relocating to the New York / New Jersey area.
While working in the private sector, Mr. Galasso was accepted to the University of Miami School of Law. Mr. Galasso interned with the Office of the United States Trustee for the Southern District of Florida, as well as with the Guardian Ad Litem's office. It was here that Mr. Galasso witnessed firsthand the power that both the federal and state governments could wield over the individual. It was then that he realized his true passion was in a courtroom.
In 1999 Mr. Galasso began his government service by accepting a position as an Assistant State Attorney for the 20th Judicial Circuit of Southwest Florida. He first prosecuted various misdemeanor offenses, such as DUI, theft and battery. Mr. Galasso then took on even larger responsibilities within the state attorneys office. He became the head of the career criminal unit for Lee County, prosecuting Lee County's worst offenders. He then became the firearms coordinator for the entire 20th Judicial Circuit. During that time he prosecuted all types of serious felony offenses, such as aggravated assault, home invasion robbery, capital sexual battery, manslaughter and even first degree murder. In 2003, he was appointed as a Special Assistant United States Attorney. Mr Galasso prosecuted federal offenses involving firearms, such as bank robbery and possession of prohibited firearms under a program set up by President George W. Bush known as, "Project Safe Neighborhoods."
In private practice, Mr. Galasso started his law firm in 2006. He has defended his clients from nearly every type of criminal charge: DUI; DUI with Serious Bodily Injury; All types of theft offenses, including white-collar crimes; all gun crimes, from simply carrying a concealed firearm, to first degree murder and kidnapping.
Mr. Galasso then took his trial skills into the family law arena. He found that his vast experience examining and cross examining thousands of witnesses translated well into the family law courtroom. Mr. Galasso has a great deal of success cross-examining hostile witnesses, many of whom were recognized experts or law enforcement officials and are trained, experienced witnesses. He knows where weaknesses lie in testimony, and how best to use that in defense of his client's rights. He has worked with experts in the field of forensics and DNA, psychology and psychiatry, domestic abuse, as well as experts in the field of alienation of children.
In 2013, Mr Galasso received one of the highest forms of recognition by the Florida Bar for a criminal trial attorney. He became a Board Certified Specialist, and was recognized as an expert in the field of Criminal Trial Law.
Regardless of how serious the law views a particular offense, Mr. Galasso knows that any offense, misdemeanor or felony, is serious for that client. Certainly any felony offense carries with it possible imprisonment, and a loss of certain civil rights, which is extremely serious. By comparison, a petit theft offense would not likely result in any long term jail; however, it would definitely affect a client's ability to be employed with many companies. A domestic violence battery charge has consequences well beyond that of incarceration. In Florida, DV charges will affect a client's ability to possess a firearm, or to be employed in many health care fields, or employment in fields dealing with the care of children. Likewise, even a simple DUI offense has very significant long-term consequences for a client.